A long time ago, on a football pitch the other side of Brighton, a player came to epitomise all that was flair about football. With his long flowing locks, low centre of gravity and cock-sure composure, the former Rolls-Royce engine fitter arrived on the south coast from non league Burton Albion for just £4,000 - about a week's wages for today's stars.
He would go on to notch 81 goals in less than 200 games in the Stripes before leaving the UK for a new life in the good old U S of A.
Recently though he has started coming back to Sussex on a regular basis, predominantly to help out with the annual Robert Eaton Memorial Fund match against Crystal Palace, but also to launch his book and enjoy the first ever game at The Amex.
And, to prove it is not just the young'uns who are up with the latest technology, he agreed to a Q & A over that there Facebook (with a little help from his good lady wife Jacqui...).
Q. You kissed the grass the other day at the new ground, but which is better, The Goldstone or the Amex?
A. The Goldstone had great atmosphere and a lot of great memories but I would love to play at The Amex so Amex is the better stadium.
Q. You scored some pretty good goals in your time, what was the best?
A. I scored many goals and have a lot of favourites. One of them would have to be against Swindon where I took the ball from our half went round five or six defenders and the goalie to slot home. The volley against United is another of my favourites.
Q. Who was the best goalkeeper you ever scored against and can you describe the goal?
A. Probably Peter Shilton, a cross from the right and I slotted into the far post.
Q. What was it like to miss the cup final in 83 and is it true Cloughie said, 'I've never played in a cup final so I don't see why you should' as legend has it? If it is true, how hard was it not to chin him?
A. At the time it was hard and yes Cloughie said, 'Son I've never been to a cup final and neither are you'. I left Forest a couple of weeks later.
Q. What was Clough honestly like? Any good stories?
A. Loads of great stories about Cloughie, too many for here. You would have to read my book for that.
Q. Obviously for a lot of younger fans you are someone they never saw play. How nice is it to be connecting with those younger generations through the REMF and your recent trips?
A. It's brilliant and I've asked them how they know about me, to which they reply, 'My dad shows me your goals on You Tube and talks about you all the time,'.
Q. And is it weird for Jacqui to see the adoration up first hand?
A. Jacqui absolutely loves the fans. She is used to the fans now as she has been with me for almost 18 years, married almost 10 now. In Brighton, she carries a black marker in her handbag in case we are stopped by a fan that might want the odd autograph and of course at the games it is a necessity. She also manages my Facebook fan page, He Shot He Scored, keeping all the fans up to date with all things Wardy.
Q. What did you think of Brighton before you signed for them and how grateful were you for your first big break in the game?
A. Never gave Brighton a thought until I signed for them and I'm sure Brighton are as grateful as I am that I did sign.
Q. Would you swap all your memories for a chance to play in the modern game, with the big money on offer?
A. I wouldn't swap my memories for anything but would love to play in today's game with all that money on offer.
Q. You will always be synonymous with the cool era of 70s football. But what music do you listen to?
A. I listen to all sorts of music - even country music. However most liked are Queen, Bowie, Beatles and not necessarily in that order.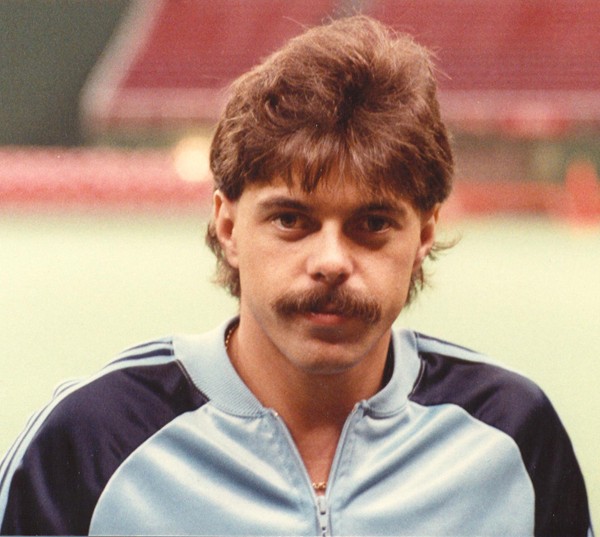 Part Two is coming soon - with answers to such questions as: Who is the best player you have played with (apart from Brett Mendoza)? Who is the worst player you have played with (apart from Brett Mendoza)? as well as lid-lifting on the drinking culture of the 1970s and why he never went into management.